Cook our quinoa as directed (so easy!).  I used our Sundried Tomato with Kalamata Olives (yum!)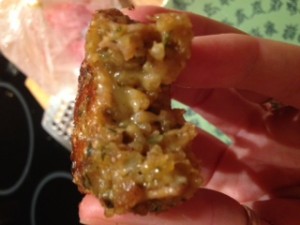 and  added roasted and mashed  pumpkin (500gm).  Mix these together, add 2 eggs, 1/2 a cup (or a bit more) of grated pecorino or parmesan cheese and a large tablespoon of plain (or Gluten Free) flour.  Shape into little patties with damp hands and fry in oil until they are quite brown and crunchy on each side.
They are delicious and are so easy!! I love how the cheese oozed out when I bit into them!  I took them as nibbles to a get together with my neighbours and they were such a winner!  Be lovely as part of a main meal or as part of a picnic, lunch box etc too.
Thanks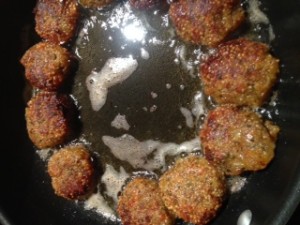 so much to one of our lovely customers for this recipe – it is a winner!
You can buy our quinoa from our online shop on this website – easy!